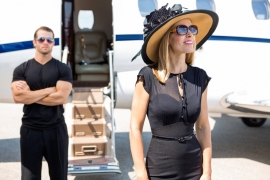 Rental of luxury limousines
We rent our luxury limousines on request day by day or even weeks. Further luxury limousines and sports cars are available on request.
Take advantage of our high-quality limousines and enjoy exceptional driving comfort. Conditions and further information on request.
Our Luxurious Limousines – Overview
Depending the needs and requirements of our clients we have additional models available.
Luxuslimousine
Luxury Limousine
Car Rental
Further Services:
Shuttle and Limousine Service
Airport Transfer (e.g. Stuttgart)
VIP Shopping-Tours
VIP-Service
Tour Service
Our Fleet
(Additional models available upon request)
Mercedes S-Class
B6 Armored
Model 221
Mercedes S-Class long
Model 222
SUV Jeep Cherokee
Color: black
VW Phaeton long
Color: schwarz